Route
Welcome to RuGu!
Here are the directions to the facility
From Miyako Airport

11km 20minutes

From Shimojishima Airport

21km 45minutes

From Kurima Ohashi

3.7km 6minutes
From Kurima Ohashi to RuGu
1
Cross Kurima Bridge, climb a slope and turn left at the
intersection where you see a vending machine on the right
Cross Kurima Bridge and climb a slope

You will see a vending machine on your right

Turn left at that intersection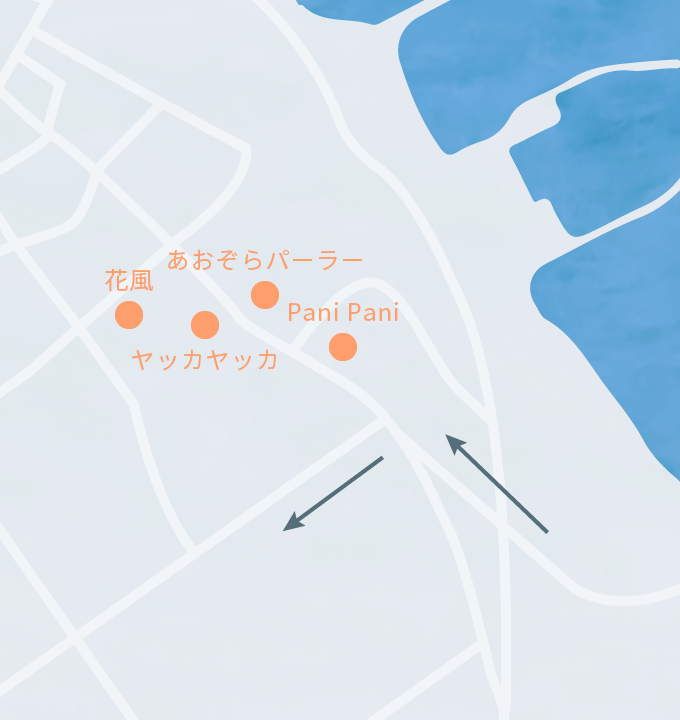 2
Go straight for about 300m while looking at the aloe filed, then turn left
Proceed while looking
at the aloe field on your right.

Go straight for
about 300m

Turn left at the
first intersection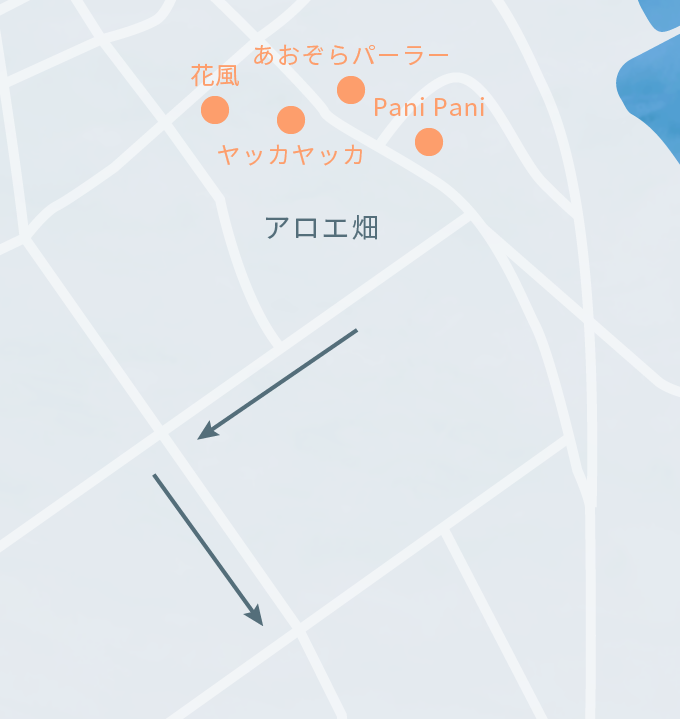 3
Go straight for about 150m, then turn right at the intersection
Go straight for about 150m

Turn right at this
intersection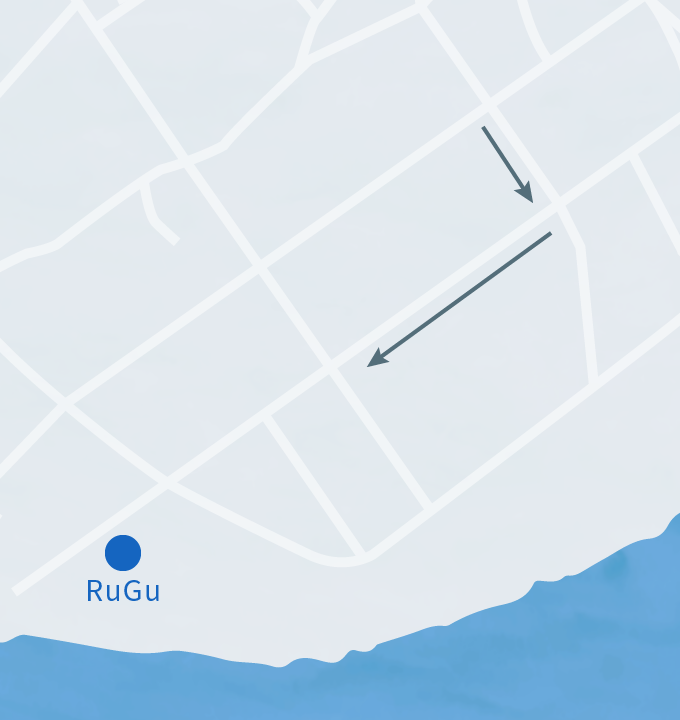 when you see the silo,
it takes a few!!

GOAL!!
Welcome to、RuGu!

Reception is in the tent, please park the car in front and come in to check in.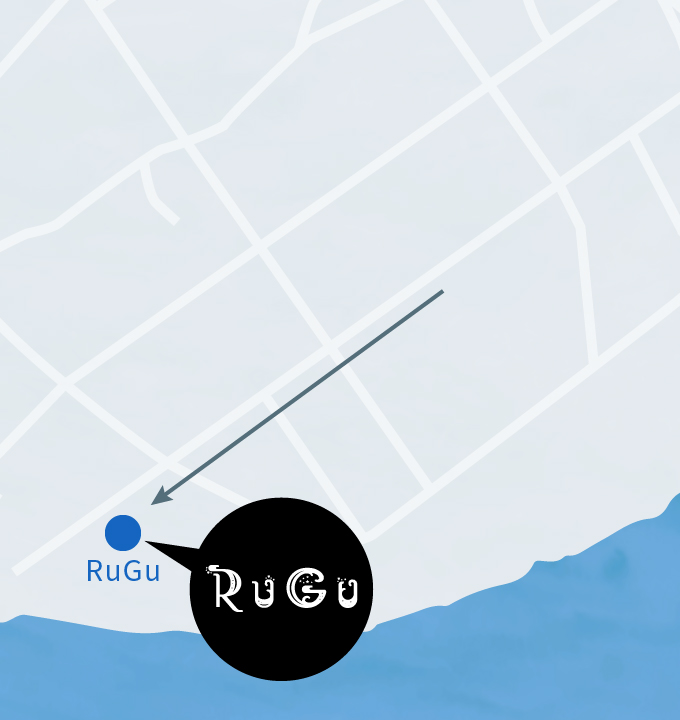 Facilities
Check-in・Check-out hours and facility information
Check-in・
Check-out
| | |
| --- | --- |
| ・Check-in | 15:00〜21:00 |
| ・Check-out | Please leave the key inside the room and depart by 10am |
As there is no staff at the facility after 22:00, in case of emergency, please call the emergency contact(0980-79-0070).
Parking
Side of each trailer house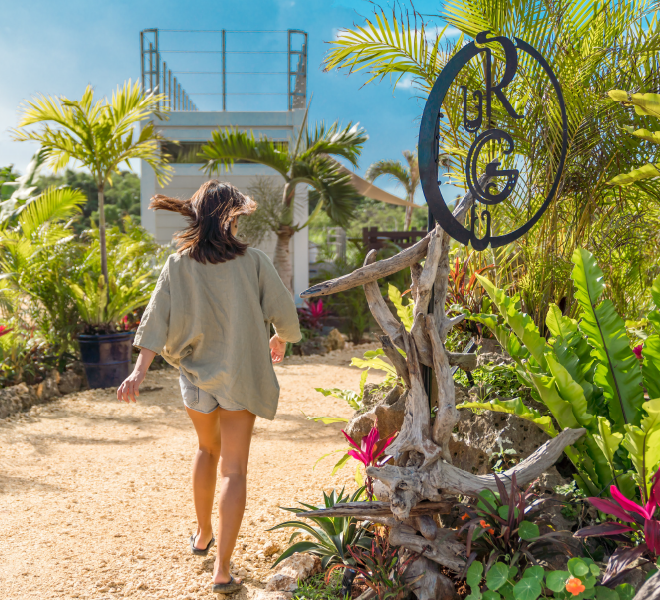 Payment Methods
Payment available in Cash, Credit card and Electronic money.
〈Available Credit card and Electronic money〉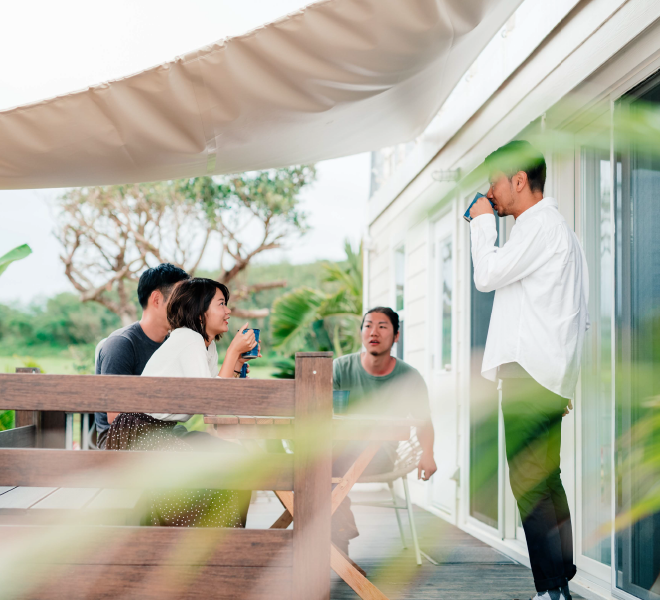 16 trailer houses –
All guest rooms include a wood deck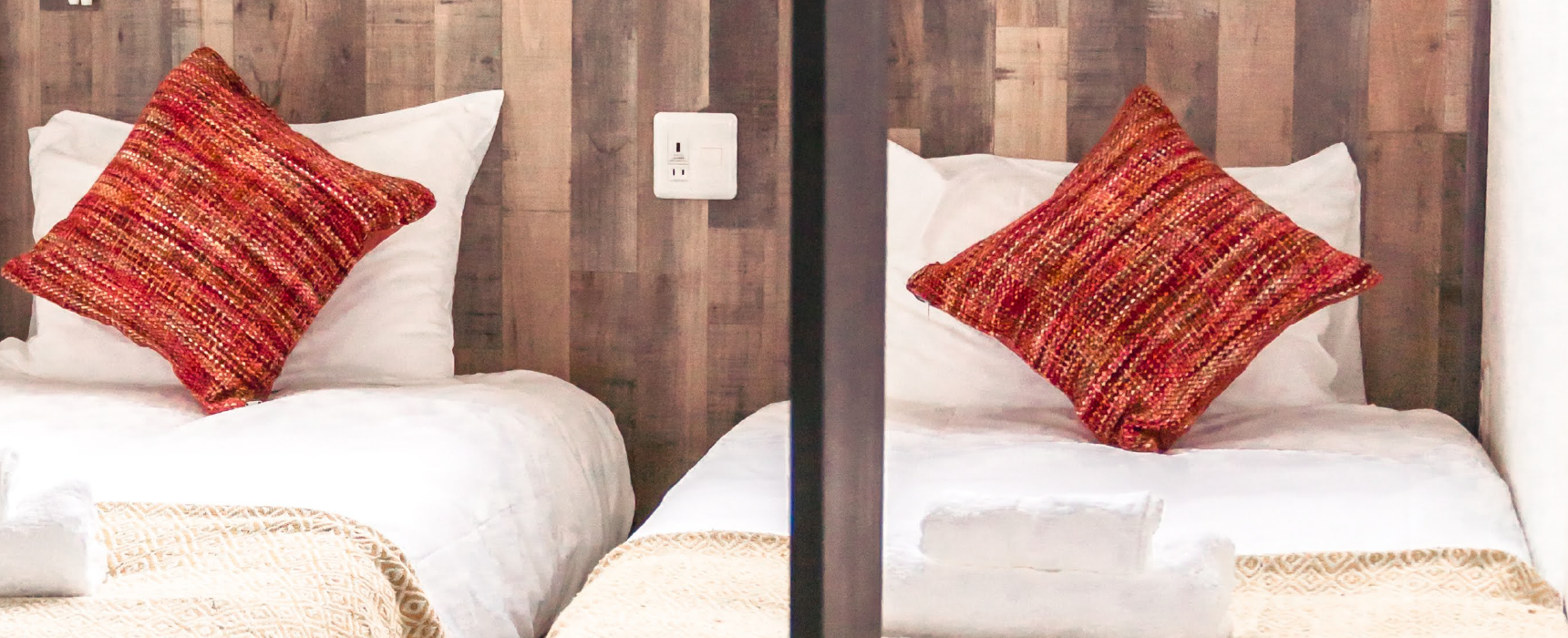 Guest room facilities
Air Conditioner, Counter bar with refrigerator, Electric Kettle, Mug cup, Toilet with washer, Washstand, Shower booth, Hand soap, Body soap, Shampoo, Conditioner, Hair dryer, Tooth brush and tooth paste, Loungewear, Slippers, Face towel, Bath towel, Insect removal net, Guest room Wi-Fi
Meal
Enjoy the island ingredients in nature
Glamping Dinner
Experience "food" with the island ingredients!
Present by RuGu BBQ Instructor.",
enjoy our BBQ with the cooking methods that brings out the flavor of the raw ingredients.
【MENU】 changes by seasons
Smoke Cheese
Thick Sliced Pork Steak(Agu-pork)
Sausage (Agu-pork)
Wild Spareribs
Roasted Whole Green Peppers
Juicy Shiitake Mushroom
Roasted Melting Onion
Miyako Noodles
Flied Banana with cracker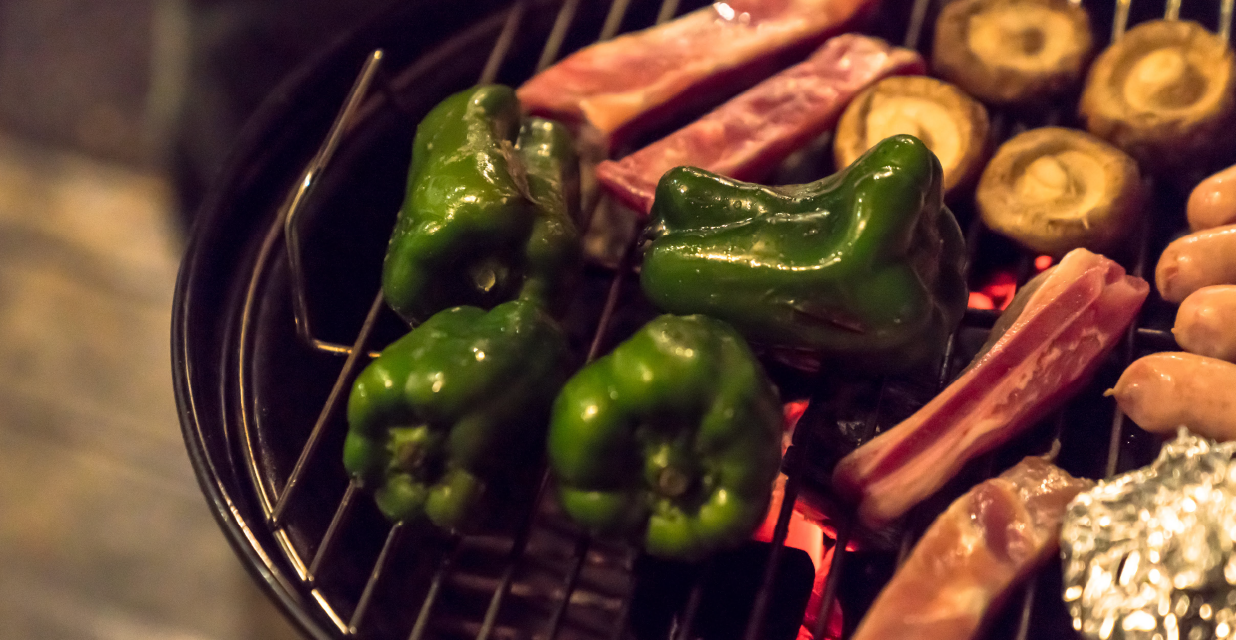 Open hours
18:00〜21:00(Dinner starts on 18:00)

The starting hour for dinner is on 18:00.
Please complete your check-in in advance.

Price
・Glamping Dinner Corse (All-you-can-drink included)
¥6,500 (incl. tax)/ 1 person
Place
BBQ Field in RuGu. ※Canceled in the heavy rain.
Cancellation fee
No show 100%
Bar
Evening One of a kind while experiencing nature at the Outdoor Bar
After dining, visit our outdoor bar that operates only in the evening. Spend a quality time with a glass of wine by the bonfire in the nature.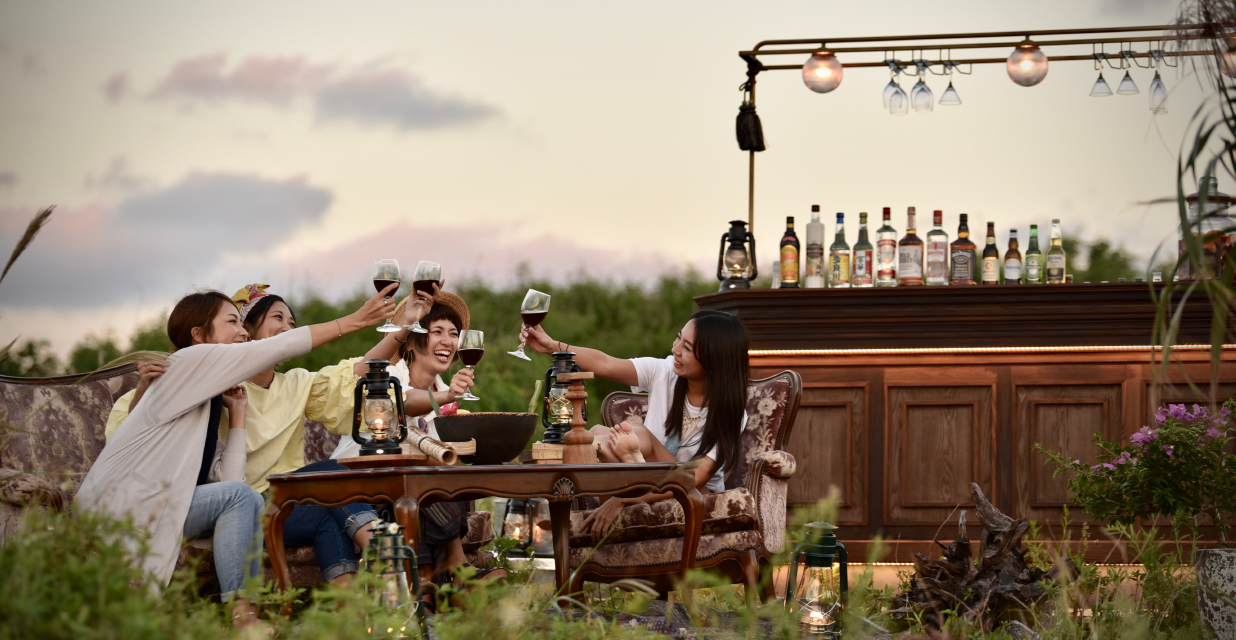 | | |
| --- | --- |
| Open hours | Please contact us for open hours |
Activities
We offer items to further enhance your time surrounded by natureView activity list
●Bicycle rental
●Snorkel set
●Starry sky options ・Wireless speaker
・Floor locker
・Hammock
Please make a reservation with a staff at the facility.
Rental services are paid options.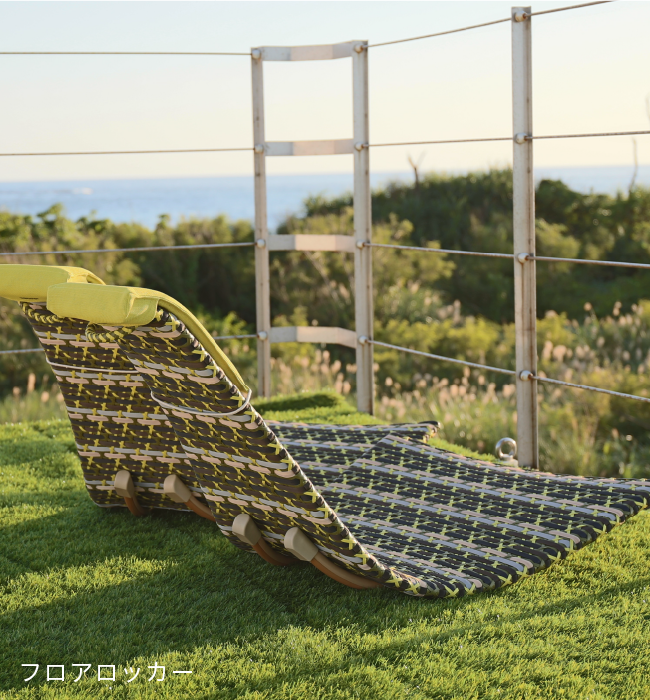 Rules
Please check the rules and manners
for every guests to spend comfortably
1.Do not enter "Utaki", Okinawa sacred sites
"Utaki" is a holy place that worships God. Even the locals do not easily enter and exit as it is a very sacred place.
Please Refrain from entering and exiting "Utaki" due to your interest.
If you would like to greet Miyako God, please visit "Harimizu Utaki".
2.Driving caution
At Miyako Island where time flows slowly, driving speed is also a little slower.
Please refrain from unreasonable overtaking.
In addition, the number of rental car accidents is increasing year by year.
Please be careful as there are many narrow streets and many elderly people.
While driving at night, please be careful with the nocturnal Birgus latro (Coconut Crab) that is designated as an endangered species.
3.manners at beach
When snorkeling or diving, please do not stand on or grab onto the sea corals.
In addition, it is recommended that you wear sandals and marine shoes at the beach and the water's edge, as you may be injured from shells.
Sunscreen is one of the causes to coral bleaching. Please choose a sunscreen that is as environmentally friendly as possible to maintain the beautiful Miyako Island sea. All the beach on Kurima Island are not designated as public beach.
Please enjoy swimming on one's own responsibility with careful caution.
4.Garbage in the garbage bin
Please do not litter at beach and at sightseeing areas.
Please be sure of garbage separation and bring back to your hotel.
5.Spending time on the island
Local people are engaged in their daily life in the village.
Please refrain from speaking loudly while taking a walk, intrude into a private property and taking a walk in a village / enter restaurants with your swim suits only.
Q&A
Here are frequently asked questions and answers about RuGu
Payment at the facility

What are the payment methods available at the facility ?

Cash, credit cards and electronic money is accepted at the facility.

〈Available Credit card and Electronic money〉

Please tell me about the settlement of the room rate.

If payment has not been made by credit card at the time of booking, we ask guests to pay at the check-in.
Cancellation policy

Is there a cancellation fee ?

Reservation canceled 14 days prior to the intended check-in day: 50% of room rate
Reservation canceled 7 days prior to the intended check-in day: 100% of room rate
Reservation canceled the day before the intended check-in day: 100% of room rate
Reservation canceled on the intended check-in day: 100% of room rate
If no notice is received of cancellation/No arrival: 100% of room rate
Typhoon

Can I stay during a typhoon ?

At the time of a typhoon, the Kurima Bridge may close as a consequence, and the facility may close as well.
We will contact the applicable guests individually.
Breakfast

Please tell me about breakfast

You may choose your breakfast box from 3 kinds of Mexican food.
※Please choose one of the following 4 time slots for receiving : 8:00〜8:30, 8:30〜9:00, 9:00〜9:30, 9:30〜10:00. Please note that each time slot has capacity.
Inside the facility

Can I drink tap water ?

You may drink tap water, however it may not suit some guests since the water of Miyakojima is hard water.

Mineral water is provided in the guest room refrigerator. (500 ml x number of guests, free of charge)

Is there TV ?

We do not offer a TV set as we would like our guests to feel the nature of Kuruma Island to the full extent.
Please enjoy digital detox during your stay.

Are there insects ?

Although we are considerate to avoid insects in our facilities as much as possible,
since our facility itself is in nature, we can not say that there will be 100% no insects.
We offer mosquito coils etc..

              

Can I cook?

There is no kitchen in the villa so you can't cook.

Smoking

Can I smoke cigarette at the facility ?

Smoking is accepted only at the designated smoking areas.
Guests rooms including the outside wood deck etc., is non-smoking.
Please ask the guide staff for designated smoking areas.
Room Cleaning

Do you clean the room during the stay?

We join the ECO action, so we don't clean and change the linen during the stay so please let us know when you need.
We would like to change the towel, add the amenities so please let us know .
Please ask the guide staff for designated smoking areas.
Other

Is there a coin laundry machine ?

Coin laundry machines are available for a fee and open 9:00〜21:00. Please brush sand off clothes when using.

Is there pick-up & drop-off service ?

We do not offer pick-up or drop-off service.
Please use a rental car or a taxi etc. to our facility (20 minutes by car from Miyako Airport).